Enter Your ZIP Code

for a FREE Medicare
Quote!


Actual Medicare Supplement Savings
CJ &Mary M.BreckenridgeTX
Old Plan F
$360
New Plan F
$207
Monthly savings
$153
Annual savings $1836

Crystal C. Arvada CO
Old Plan F
$150
New Plan F
$102
Monthly savings
$48
Annual savings $576

Doug &Carol M. Warren MI
Old Plan F
$442
New Plan F
$256
Monthly savings
$186
Annual savings $2232
Testimonial
I just wanted to thank you for your singularly excellent service this morning. You accomplished more this morning than six different people at Humana, spread over five weeks, tried to do unsuccessfully. I'll recommend you to all my friends.
J.Rick Normand ,AZ




We were very satisfied with the service and professional manors of Ted S.,we saved $1056 annually by changing to the plan Ted recommended, thanks again
Dan&Sharon C. Flushing MI




We are very happy with the work medigap4seniors.com has done for us. Everything was quick and all online,they did all the shopping for us and saved us so much time.I would recommend them for anyone shopping for medicare supplements.
Doug & Carol M. Warren MI




I have Switched from Humana, employer plan to a medicare supplement plan through medigap4seniors.com, "QUICK RESPONSE,GOOD PRICE, GREAT SERVICE & FOLLOW THROUGH"
Roger L, TX 75025




I want to thank Steve S. and Medigap4seniors.com for making my experience getting insurance so easy. With Steve's guidance, I applied online and got my plan approved in a very timely manner.I would strongly recommend Medigap4seniors.com to anyone in need of medicare supplement insurance.
Betty Lee S.Columbia, TN



We Work With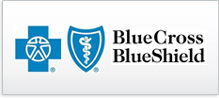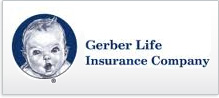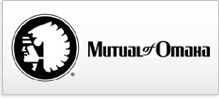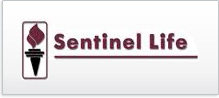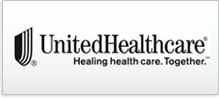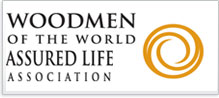 Your Medicare Situation

Here are some of the great features the right medicare supplement plan will provide you:
All medicare approved claims are paid at 100%
Choose any doctor or hospital that accepts medicare
There are no networks
Why Medigap 4 Seniors?
Save time and money by having one of our trained medicare insurance specialist answer your questions and shop the lowest Medigap rates in your area in the comfort of your own home.
Fill most or ALL of the Gaps in Medicare Insurance Coverage for Less When You Compare Medicare Supplement (Medigap) Plans and Medigap Rates from Top Rated Supplemental Insurance Companies

Plan A Explaination of Core Benefits also Included in all Plans
Medicare Supplement Plan A
Plan A - Elementary Core Benefits, also found in all Medicare Supplement Plans
Medicare Part A co-insurance for days 61-90 in the hospital are as follows: (296 per day in 2013)
Medicare Part A co-insurance has an additional lifetime coverage of ($592 per day in 2013) after the 90th day.
Plan A covers an additional 365 day in the hospital beyond those listed above.
Plan A covers the reasonable cost of 3 pints of blood each year.
After the Medicare Part B deductible ($147 in 2013) is met, the 20% coinsurance is covered by Plan A. Once the Medicare Part B deductible is met, outpatient co-insurance for mental health care is 35%
Hospice coverage for Medicare co-payment/coinsurance when there is a doctor's certification of terminal illness.
Medicare Supplemental Insurance plans are standardized in most states. This means that no matter which
company a Medicare Insurance recipient chooses for their Medicare Supplemental Insurance, the coverage
will be the same from company to company. The list below describes the additional benefits that may be
included in plans B through N.
Part A Medicare Deductible:
Medicare Part A co-insurance for days 61-90 in the hospital are as follows: ($296 per day in 2013)
Skilled Nursing Facility Care:

After hospitalization coverage for Skilled Nursing Facility care is $148 per day for days 21-100 in 2013. After

lifetime reserved days have been used, the plan covers an additional 365 days in the skilled nursing facility.

Medicare Part B Deductible:

Some of these plans cover the Medicare Part B deductible ($147 in 2013). Medicare Part B is doctor coverage.
Medicare Supplement Plans/Rates, Just A Click Away
OR
Call Now for Medigap Supplement Insurance Quotes
888.502.5553
• One Hundred Percent of the Medicare Part B Excess Charges:
Plans F & G cover any excess charges that are allowed by CMS and the state law.
• Medically Necessary Emergency Care in A Foreign Country:
Not all plans cover travel in a Foreign country. Those that do include a $250 deductible and also has an 80 % co-insurance benefit and will cover up to $50,000 lifetime maximum. Please see chart below that shows plans that allow for travel coverage.
Medicare Part D
Prescription Drug Coverage
Prescription drug coverage was at one time included with some Medicare Supplement Policies. That is no longer the case. Most individuals purchase a Part D Prescription Plan to go along with their Medicare Supplement.
Pre-Existing Conditions
When selecting a Medicare Supplement Plan Pre-existing conditions do not apply if you were previously enrolled in a Group Plan, had Individual coverage or are coming from another qualified Medicare Plan.
Cost for Medicare Supplement Policies
The pricing for Medicare Supplement policies often vary. Pricing can be based on your age and most companies charge a higher rate if you smoke. Rates may also vary depending upon where you live. If you have a Medicare Supplement policy and change your address, your rate may change depending upon the insurer's claims experience within that location.
Some companies offer discount. United Healthcare, Mutual of Omaha and various other states offer discounts for dual eligible households in certain states.
Medicare Supplement Plans/Rates, Just A Click Away
OR
Call Now for Medigap Supplement Insurance Quotes
888.502.5553
How About Those who Already Have Medigap Policies?
They do not have to make any changes, and their coverage remains in effect as long as they pay premiums. The 1990 policies may, however, become more expensive over time as the number of policy holders declines.
The NAIC's model regulation allows for, but does not require, companies to offer existing policyholders an opportunity to switch to one of the new Medicare Supplement policies without medical underwriting.
| | | | | | | | | | | |
| --- | --- | --- | --- | --- | --- | --- | --- | --- | --- | --- |
| Benefits | A | B | C | D | F | G | K | L | M | N |
| Medicare Part A Hospital Coinsurance | | | | | | | | | | |
| Lifetime Reserve Days | | | | | | | | | | |
| 365 More Hospital Days | | | | | | | | | | |
| Medicare Parts A and B Blood | | | | | | | 50% | 75% | | |
| Medicare Part B Coinsurance | | | | | | | 50% | 75% | | |
| Medicare Part A Hospice Coinsurance | | | | | | | 50% | 75% | | |
| Skilled Nursing Coinsurance | | | | | | | 50% | 75% | | |
| Medicare Part A Deductible $1,184 in 2013 | | | | | | | 50% | 75% | 50% | |
| Medicare Part B Deductible $147 in 2013 | | | | | | | | | | |
| Medicare Part B Excess | | | | | | | | | | |
| Foreign Travel Emergency | | | | | | | | | | |
| Preventive Care Coinsurance | | | | | | | | | | |
| Out of Pocket Limit | | | | | | | $4,800 | $2,400 | | |
Medicare Supplement Plans/Rates, Just A Click Away
OR
Call Now for Medigap Supplement Insurance Quotes
888.502.5553
Considerations When Choosing or Changing Your Medicare Coverage
What is Medicare Coverage?
Medicare Coverage are the services that you need covered in your Medicare Plans.
Other Coverage that you have - Do you have other types of health or prescription drug coverage? If yes, make sure you know how that coverage works with Medicare Insurance. If you have employment-related coverage, or get your health care from an Indian Health or Tribal Health Program, talk to your benefits administrator or insurer before making any changes.
Medicare Costs – You should know, How much your premiums, deductibles, and other expenses in your Medicare Supplemental Plan are costing you? How much do you pay for services like hospital stays or doctor visits? Is there a yearly limit on what you could pay out of pocket for medical services? Make sure you understand any medicare coverage rules that may affect your costs.
Your Choice for Doctor and Hospital - Do your doctors accept the coverage? Are the doctors you want to see accepting new patients? Do you have to choose your hospital and health care providers from a network? Do you need to get referrals?
Prescription Drugs - What are your drug needs? Do you need to join a Medicare drug plan? Do you already have creditable prescription drug coverage? Will you pay a penalty if you join a drug plan later? What will your prescription drugs cost under each plan? Are your drugs covered under the plan's formulary (drug list)?
Quality Care Assurance - The quality of care and services given by Medicare Plans and other Medicare providers can vary. See Medigap 4 Seniors Medicare Plans and compare plans by states and providers.
Convenience - Does the plan include the doctors you see and the pharmacies you use? Can you get your prescriptions by mail? Do the doctors use electronic health records or E-prescribe?
Travel Facility - Will the plan cover you if you travel to another state?
If you're in a Medicare plan, review the Evidence of Coverage (EOC) and Annual Notice of Change (ANOC) your plan sends you each year. The EOC gives you details about what the plan covers, how much you pay, and more. The ANOC includes any changes in coverage, costs, or service area effective as of January 2012. If you don't get an EOC or ANOC, contact your plan.
Medicare Supplement Plans/Rates, Just A Click Away
OR
Call Now for Medigap Supplement Insurance Quotes
888.502.5553
What's ON your mind?
Generally, we experienced that our clients think about three situations when they are going to shop Medicare Supplements. Below are the three situations, where we describe what these individual shoulds should be doing.
You are going to shop your first Medicare Supplement
You are choosing your first Medicare Insurance Plan and don't know enough about medicare. Don't worry... you have a lot of rights and privileges that make it very simple for you to ensure you get the right plan for your Medicare Supplement. You are in a good situation, where you can choose any Medicare insurance plan, and with any of the insurance companies, that are providing you the best coverage. However, there are few things that you need to remember before choosing the medicare supplemental plan.
Make a decision on how you treat your Medicare benefits. ie... get them through original medicare (Plan A or Plan B) or deal with the Medicare Advantage Plan (Plan C)
In Summary, Original Medicare allows you to see a greater number of doctors and medical facilities, but you will still need to get a Medicare supplement policy and a Part D drug plan, and taat's where our agents can be of great help.
If you go with Medicare Advantage plans, you have less number of doctors and medical facilities in the network and, although they have outlines of coverage, it has been proven that they will sometimes make decisions on medical bills based on whether they feel a particular treatment was necessary and can surprised you.
Medicare supplements are standardized with plan letter designations from A-L. However, there are only 3-4 medicare plans are popular in most people. In 2011, Medicare Supplemental Plan F is the most popular plan on the market. This is probably because plan F covers:
• Part A and Part B Deductibles
• Part B Excess
• Part B and Hospital Coinsurance
• Skilled Nursing Coinsurance
• 365 Additional Days Hospitalization Coverage
• Blood Deductible Coverage
• Travel Facilities
Another supplement plan that was introduced June 2010 is Medicare supplement Plan N, which is proving to be wildly popular due to its lower cost. Medicare supplement plans do not include Part D coverage and it must be purchased separately.
After figuring out all the details, you can take two approaches to shop the medicare plan. First, you can do all the research on your own, and figure out which companies provide which kinds of coverage in which plans. This method is very frustrating and time consuming, and can lead to a less favorable choice anyway. The second approach would be to contact a Medigap4Seniors agent to help choose you choose the correct plan for you. Our agents work with all major medicare insurance providers and can find the right medicare plans within 10 min for you. A Medigap4Seniors agent can also help you to re-evaluate your coverage and help you save hundreds of dollars over your lifetime.
Medicare Supplement Plans/Rates, Just A Click Away
OR
Call Now for Medigap Supplement Insurance Quotes
888.502.5553
Have a Medicare Supplement Plan, but looking for Better Rates?
It's a very common situation that a medicare insured be experiencing. We have found, in many cases, where medicare agents do not re-evaluate the provided Medicare Insurance Plan. That's why the Medigap rates may go up, without the client being aware. This leave the client in search of another looking for other, less costly, Medicare Supplemental Plan.
Medigap4seniors agents can help you to find another Medicare provider that can provide the same plan that you currently have, and possibly at a lower cost to you. In any case, It will be best rate available for you. Your Medigap4seniors agent can make the process of switching insurance companies very easy for you, and your agent will handle all situations for you over phone. Simple and convenient.
Go with a Medigap Rates and Policy
It's simple to purchase a Medigap Plan, you can receive an application by mail, fill it out and send it back to the agent that you are working with, or you can complete it over the phone with the agent, this is called an electronic application. For more details and Medigap Rates, you can visit our Medicare Supplement Guide and call Medicare4seniors agents at 888.502.5553.
Medicare Supplement Companies:
Popular Links:
Medicare Supplement:
Medicare Advantage:
Medicare Part D