We are a family business helping seniors for 30 years, Please visit us on Angie's List. Call the number below to speak with a licensed agent.
Enter Your ZIP Code for a FREE Medicare Supplement Quote!
Your information is safe and secure with us and not sold or shared with any other company.
Forethought Financial Group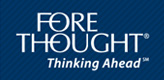 To know us is to trust us:
Founded in 1985, Forethought Financial Group, Inc. (Forethought) is a privately-held, diversified financial services organization based in Houston, Texas, with insurance operations throughout the United States. We provide life insurance and annuities that help America's senior middle market plan for their pre-retirement, retirement and end-of-life needs through key distribution relationships.
Experienced leadership and financial discipline underlie our strong growth and success in the marketplace. With our targeted strategy and multifaceted product lines, we deliver enduring value to our customers, distribution partners and shareholders.
Our Mission:
To be the most trusted and respected provider of sound financial solutions for senior middle market customers through strategic distribution alliances, which creates profitable growth and long-term value for stake holders.
Enter Your ZIP Code for a FREE Medicare Supplement Quote!
(Lowest Rates in the Industry for your Area)