Enter Your ZIP Code

for a FREE Medicare
Quote!


Actual Medicare Supplement Savings
CJ &Mary M.BreckenridgeTX
Old Plan F
$360
New Plan F
$207
Monthly savings
$153
Annual savings $1836

Crystal C. Arvada CO
Old Plan F
$150
New Plan F
$102
Monthly savings
$48
Annual savings $576

Doug &Carol M. Warren MI
Old Plan F
$442
New Plan F
$256
Monthly savings
$186
Annual savings $2232
Testimonial
I just wanted to thank you for your singularly excellent service this morning. You accomplished more this morning than six different people at Humana, spread over five weeks, tried to do unsuccessfully. I'll recommend you to all my friends.
J.Rick Normand ,AZ




We were very satisfied with the service and professional manors of Ted S.,we saved $1056 annually by changing to the plan Ted recommended, thanks again
Dan&Sharon C. Flushing MI




We are very happy with the work medigap4seniors.com has done for us. Everything was quick and all online,they did all the shopping for us and saved us so much time.I would recommend them for anyone shopping for medicare supplements.
Doug & Carol M. Warren MI




I have Switched from Humana, employer plan to a medicare supplement plan through medigap4seniors.com, "QUICK RESPONSE,GOOD PRICE, GREAT SERVICE & FOLLOW THROUGH"
Roger L, TX 75025




I want to thank Steve S. and Medigap4seniors.com for making my experience getting insurance so easy. With Steve's guidance, I applied online and got my plan approved in a very timely manner.I would strongly recommend Medigap4seniors.com to anyone in need of medicare supplement insurance.
Betty Lee S.Columbia, TN



We Work With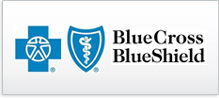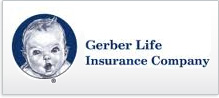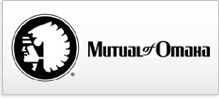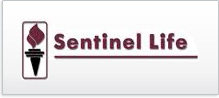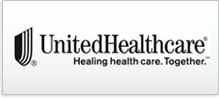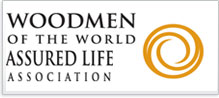 Medigap Plans
Medicare Supplement Plan A
At Medigap4seniors, we offer range of Medigap Plans for your needs. In all the plans Medicare supplemental plan A is the most ideal plan for those people, who want to cover the full coverage than Medicare parts A and B, therefore you should choose the right option for health care protection. Medicare Supplement Plan A is the standardized plan offered by all Insurance Supplement Providers. This is usually referred to as the Basic Supplemental Insurance Plan. The coverage provided is less than the other plans, but premiums are more affordable. This plan might be the best solution for those of you with budget restraints or who already have medical coverage through other sources.
Medigap Plan A covers only the Basic Benefits portion of standardized Medicare Supplement Insurance Plans. This plan A is required to be offered by all Medicare supplemental providers who wish to provide supplemental insurance to cover what Medicare insurance does not cover. This Medicare supplemental plan covers less than all other insurance plans, which are covered by the Medicare insurance due to a disability, find it to be good option.
Review Medigap Plan A and compare it to the other Medicare Supplement Plans to determine which one fits your individual needs. After you have reviewed them, Medigap4Seniors can do your insurance company shopping for you with an instant quote from the many insurance companies in your area.
If you need assistance you can call us at 888.502.5553 and a Medicare insurance specialist will answer any questions you might have.
Medicare Supplement Plan A Coverage
Basic Benefits including:
Hospital Coinsurance

Medicare Part B Coinsurance (Generally 20% of outpatient expenses)

365 Additional Days Hospitalization Coverage

Additional Blood Coverage
Hospice Care Coinsurance or Copayment
Medicare Supplement Plans/Rates, Just A Click Away
OR
Call Now for Medigap Supplement Insurance Quotes
888.502.5553
Medicare Supplemental Plan A does not Cover:
Skilled Nursing Coinsurance

Medicare Part A Deductible

Medicare Part B Deductible

Medicare Part B Excess Charges

Foreign Travel Emergency

At Home Recovery

Preventative Care
MEDICARE PART A – HOSPITAL INSURANCE PER BENEFIT PERIOD

The CMS (Centers for Medicare and Medicaid Services) defines a benefit period as the time from the first day you are admitted to the hospital until 60 days after you leave)

Service:

HOSPITALIZATION

Provides semi-private room + general nursing services and supplies

MEDICARE INSURANCE PAYS

PLAN PAYS

YOU PAY

First 60 days

Everything over $1,132

$0

First $1,132

61-90 days

Everything over $283/day

First $283/day

$0

91 + days:

—

—

—

While using 60 day lifetime Reserve

Everything over $566/day

First $566/day

$0

After 60 day lifetime

Reserve is exhausted

—

—

—

Additional 365 days

$0

100% of Eligible Expenses

$0

Days after the additional 365 days

$0

$0

100% of all costs

Service:

Skilled Nursing Facility (SNF) Care

You must meet Medicare's requirements, including having been in a hospital for at least 3 days and entered a Medicare-approved facility within 30 days after leaving the hospital:

First 20 days

All approved amounts

$0

$0

21-100 days

Everything over $141.50/day

$0

Up to $141.50/day

101 + days

$0

$0

100% of all costs

Service:

Blood

First 3 pints

$0

3 pints

$0

Additional Amounts

100%

$0

Balance of Cost

Service:

Hospice Care

Available as patient option with doctor certification of terminally ill status

All costs (excluding limited coinsurance for outpatient drugs and inpatient respite Care

Remainder

$0

MEDICARE PART B – PER CALENDAR YEAR

Service:

Part B provides coverage for doctors services outside the hospital setting and other medical services that Part A doesn't cover such as Doctor visits — whether received as an inpatient at a hospital or at a doctor's office, or as an outpatient at a hospital, Laboratory tests and X-rays, Physical therapy or rehabilitation services, Ambulances service, Some home health care and Various medical equipment and supplies when they are medically necessary.

Medicare Insurance Pays

Medigap Plan Pays

You Pay

First $162 of approved Medicare Amounts

$0

$0

$162

Remainder of Approved Amounts

80%

20%

$0

Part B Excess Charges (not Medicare Approved)

$0

$0

100% of costs

Service:

Blood

First 3 pints

$0

100% of costs

$0

Next $162 of Approved Amounts

$0

$0

$162 (Plan B Deductible)

Remainder of Approved Amounts

80%

20%

$0

Services:

Clinical Laboratory Service

Blood test for Diagnostics

100%

$0

$0

MEDICARE PARTS A and B

Service:

Home Health Care

Medicare Insurance Pays

Medigap Plan Pays

You Pay

Necessary skilled care Services and supplies

100%

$0

$0

First $162 of approved Durable Medical Equipment

$0

$0

$162 (Part B deductible)

Remainder of approved amounts

80%

20%

$0

Medicare Supplement Plans/Rates, Just A Click Away
OR
Call Now for Medigap Supplement Insurance Quotes
888.502.5553
Medicare Supplement Companies:
Popular Links:
Medicare Supplement:
Medicare Advantage:
Medicare Part D